International congress on AIDS to be held in Bangladesh
The 12th International Congress on AIDS in Asia and the Pacific (ICAAP12) will take place in Dhaka, Bangladesh from 20 to 23 November 2015 under the theme "Be the Change for an AIDS Free Generation, Our right to health."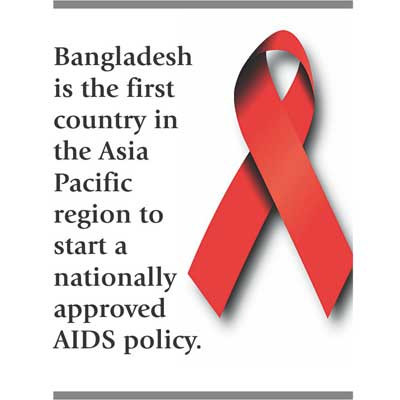 The ICAAP12 will highlight Bangladesh's and the region's aim to achieve an AIDS-free generation through science, innovation, and community involvement with government leadership.
The Honourable Prime Minister of the People's Republic of Bangladesh is expected to inaugurate this Congress that will attract around 400 speakers who will contribute to various sessions during the three days of ICAAP12.
26 Government Ministers from the region from the health and other related sectors are expected to attend the congress and participate in the inter-ministerial conference on Every Woman, Every Child and Every Adolescent that will culminate in the Dhaka Declaration capturing political commitment and guidance for further acceleration of regional efforts on HIV and AIDS towards ending AIDS by 2030.
The preparation for the conference is in full swing. As part of the conference preparation, a 'Marathon meeting' was held at BRAC CDM at Khagan, Ashulia, Savar on 17-18 of August 2015.
The inaugural session of the marathon meeting was chaired by Dr Joe Thomas, Sectary General of ICAAP12 and Educative Director, Partners of Population and Development(PPD).
Syed Monjurul Islam, Hon'ble Secretary, Ministry of Health and Family Welfare & Chairman, Local Organizing Committee (LOC) was present as the Chief Guest.
The session was address by the Co-Chairman of ICAAP12 Prof Nurun Nabi; Dr Tasnim Azim; Habiba Akter and Prof Dr Kamrul Hasan Khan. Regional Director of Communicable Diseases of WHO, Dr Swarup Sarker and UNAIDS country Coordinator Leo Kenny also spoke in the opening session.
The world is embarking on a fast-track strategy to end the AIDS epidemic by the year 2030. To reach this visionary goal after three decades of the most serious epidemic in living memory, countries will need to use the powerful tools available, hold one another accountable for results and make sure that no one is left behind.